8 Best Affiliate Marketing Programs for Beginners
8 Best Affiliate Marketing Programs. It'd be nice to make more money off of your blog, right? After all the effort it takes to make a blog successful. And the continued effort that content requires every week, without fail, for your blog to continue successfully. It would be best if you started making some revenue from it. Affiliate marketing is one of the best ways to earn money from your blog.
You have one goal as an affiliate marketer: performance. It's worth testing out different platforms to get the best results for your affiliate campaigns. These eight affiliate marketing programs are for beginners or those with more experience.
8 Best Affiliate Marketing Programs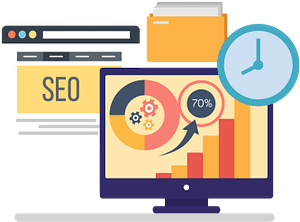 1. Amazon Associates
Amazon Associates is an excellent platform for affiliate marketing beginners. It is a great platform to start your affiliate marketing career. Your task is to attract new clients via external traffic to the Amazon website. There are millions of products that you can pitch, and new ones are added each day. This is an excellent way for people to make money, even if they don't have much experience in affiliate marketing.
2. ShareASale
ShareASale, which has been in operation for almost two decades, is one of the most trusted affiliate networks. Marketers and merchants love the network's user-friendly interface, quick sign-up, and support for affiliates with multiple websites. There are over 40 categories of merchants available, some influential names included.
3. ClickBank
ClickBank is a favorite choice for affiliate marketers, with 6 million digital products across 20 categories and reaching over 200 million people around the world. ClickBank offers high commissions of up to 75% and is well-known for its reliable and consistent payouts. You can sell a variety of products regularly, which is a great way to generate recurring income. There are also upsell options that will help you increase your revenue.
4. CJ Affiliate
CJ Affiliate is an excellent program for experienced marketers. It has 300 brands and many of the top brands in the world. CJ Affiliate boasts a 43% increase in commission year-over-year, making it a desirable option. To be accepted, you must have a lot of traffic. There are also strict conditions to stay as a publisher. Although the sophisticated toolbox can be challenging to use, it offers excellent features for advanced affiliate marketers.
5. Affiliate Program at Fiverr
Fiverr claims to be the most significant global digital marketplace with more than 11 million users across 190 countries. Fiverr offers a generous commission plan with a CPA of up to $150. There's no limit on referrals and lifetime attribution. The Fiverr Affiliates Program has a user-friendly dashboard and various creative resources you can use to promote Fiverr.
6. eBay Partner Network
This is an excellent way for you to tap into the colossal affiliate potential of eBay. You can advertise eBay products via social media, your website or blog, and earn commissions for every product sold through your link. It is easy to sign up for the eBay Partner Network. There are many interesting products available to promote, including daily deals and popular trends.
7. DFO Global
DFO Global is a top-quality affiliate network that you can trust. DFO Global offers a wide variety of e-commerce products in a safe and secure environment. You also get high-paying rewards and high coverage. DFO Global is the right choice for serious affiliate marketers looking to invest their time and effort in a program that will pay off. It has top-notch data analytics, responsive managers and is a great place to start. 
8. AppSumo Affiliate Program
AppSumo Affiliate Program is a top-rated program among affiliate marketers. Appsumo partners with some of the most innovative tech companies to offer fantastic deals and save you thousands of dollars. It provides lifetime deals on many valuable products.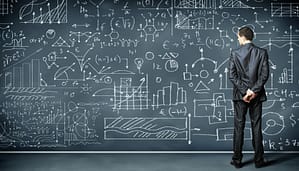 8 Best Affiliate Marketing Programs | Marketing Deals 365